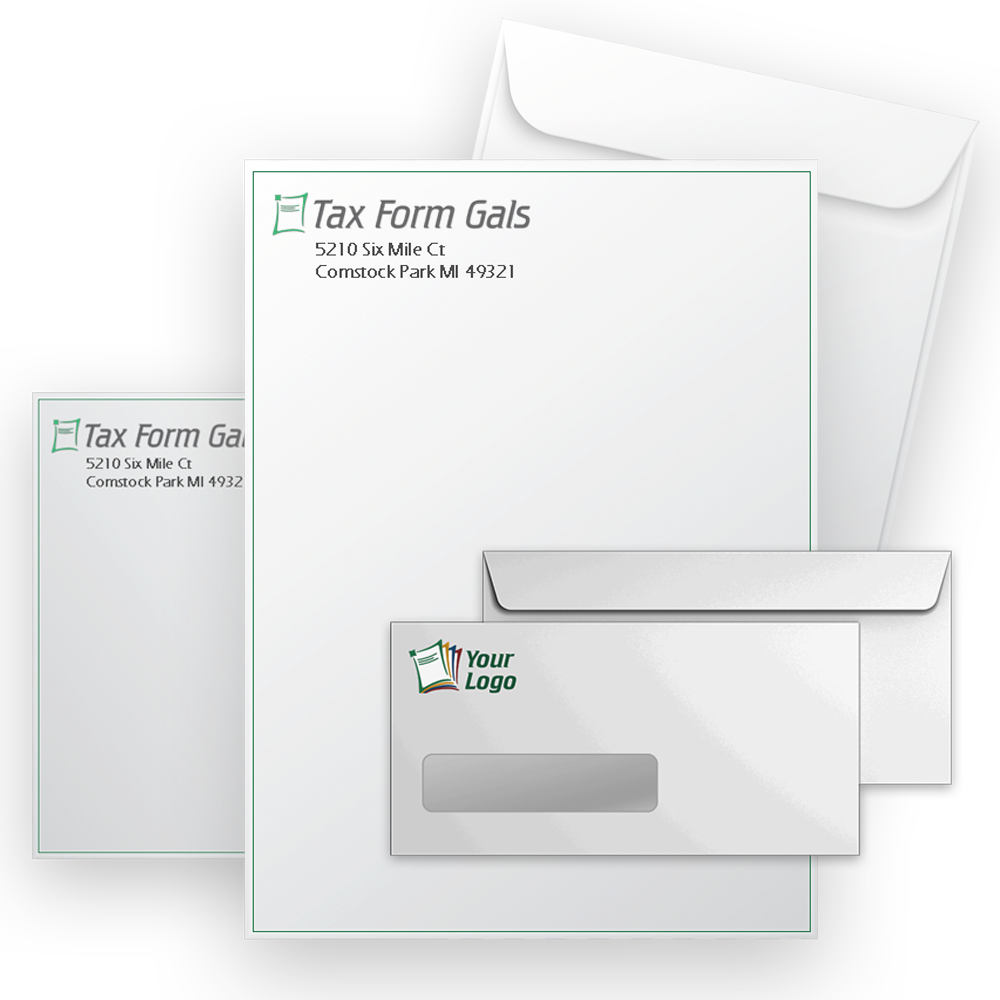 Custom Printed Business Envelopes
Large and small envelopes printed with your logo, address and more!
Take business branding to the next level with customized envelopes
Small #10 envelopes with or without window for invoices, checks and more
6×9 booklet envelopes are great for promotional materials
Large 9×12 and 10×13 envelopes work great for tax returns and important documents
Friendly, personal service

Printed in Grand Rapids, MI and shipped fast
We can even help with graphic design!
Call us at 877.824.2458 for a quote, or email hello@taxformgals.com today.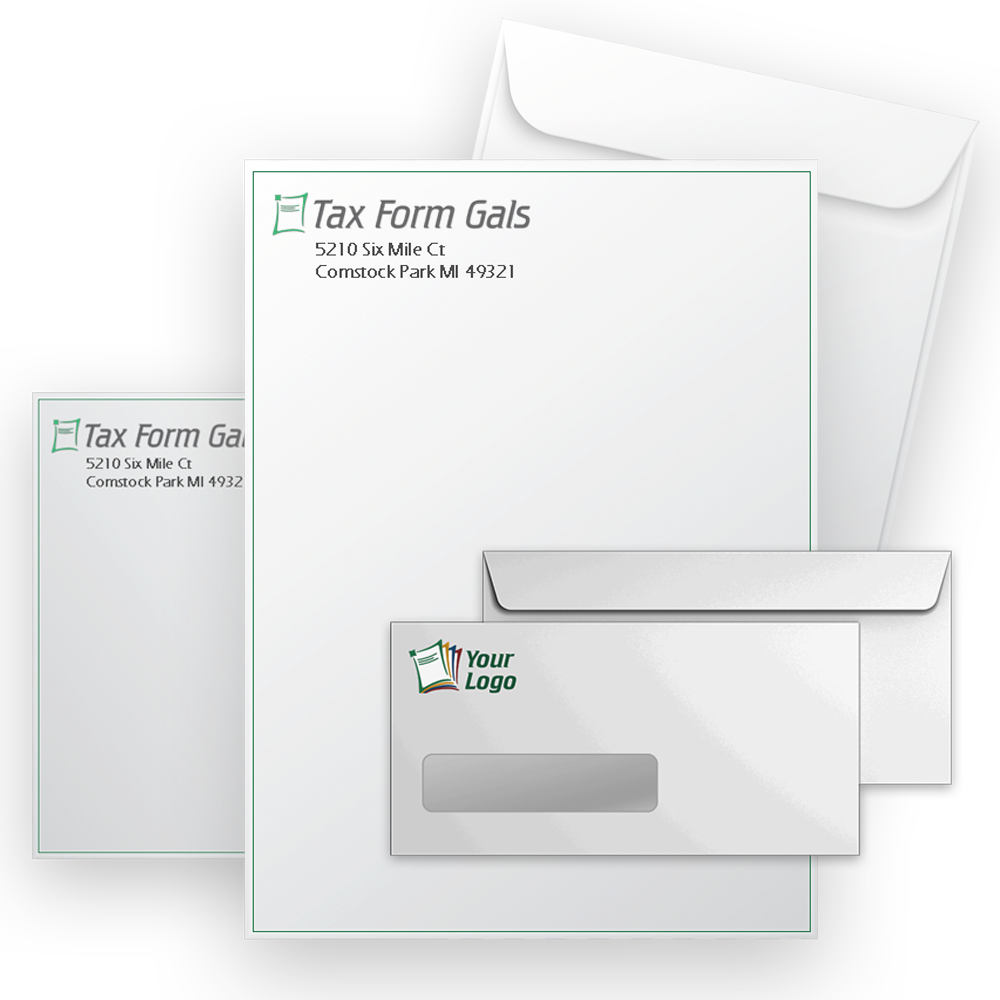 Build a more professional brand, more affordably with custom envelopes that feature your logo and design.
Our small business is ready to help yours!