ACA 1095 Filing 
1094 & 1095 forms, envelopes and software.
ComplyRight® forms, IRS forms & more
Small minimum quantities
Easy, affordable 1095 software
ACA-compliant 1095 filing to report on Healthcare Insurance status for employees. Employers with 50+ employees are required to file these forms.
Look below for more information on available forms and filing requirements.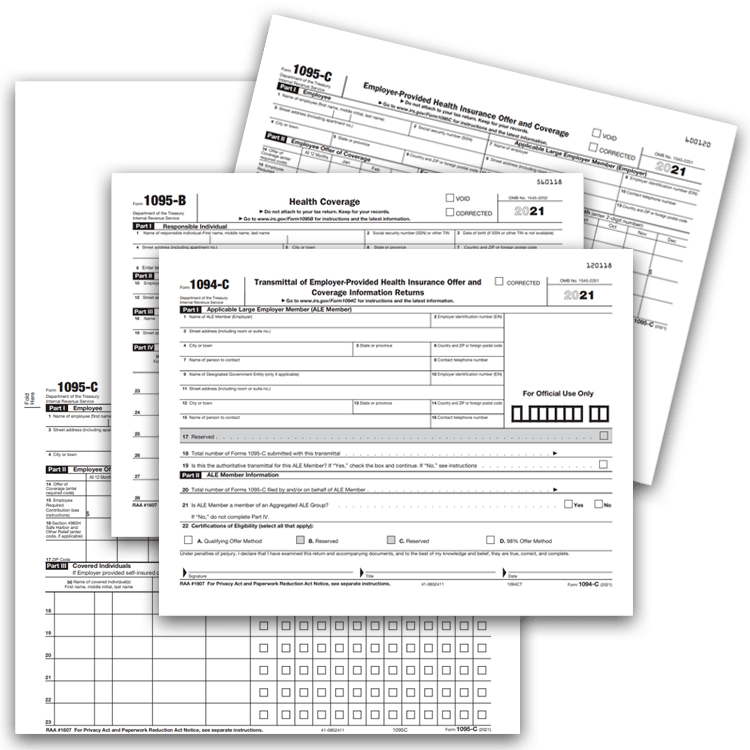 Easy ACA 1095 form filing with the right options for printing, mailing and e-filing at discount prices.
Shop easy with The Tax Form Gals!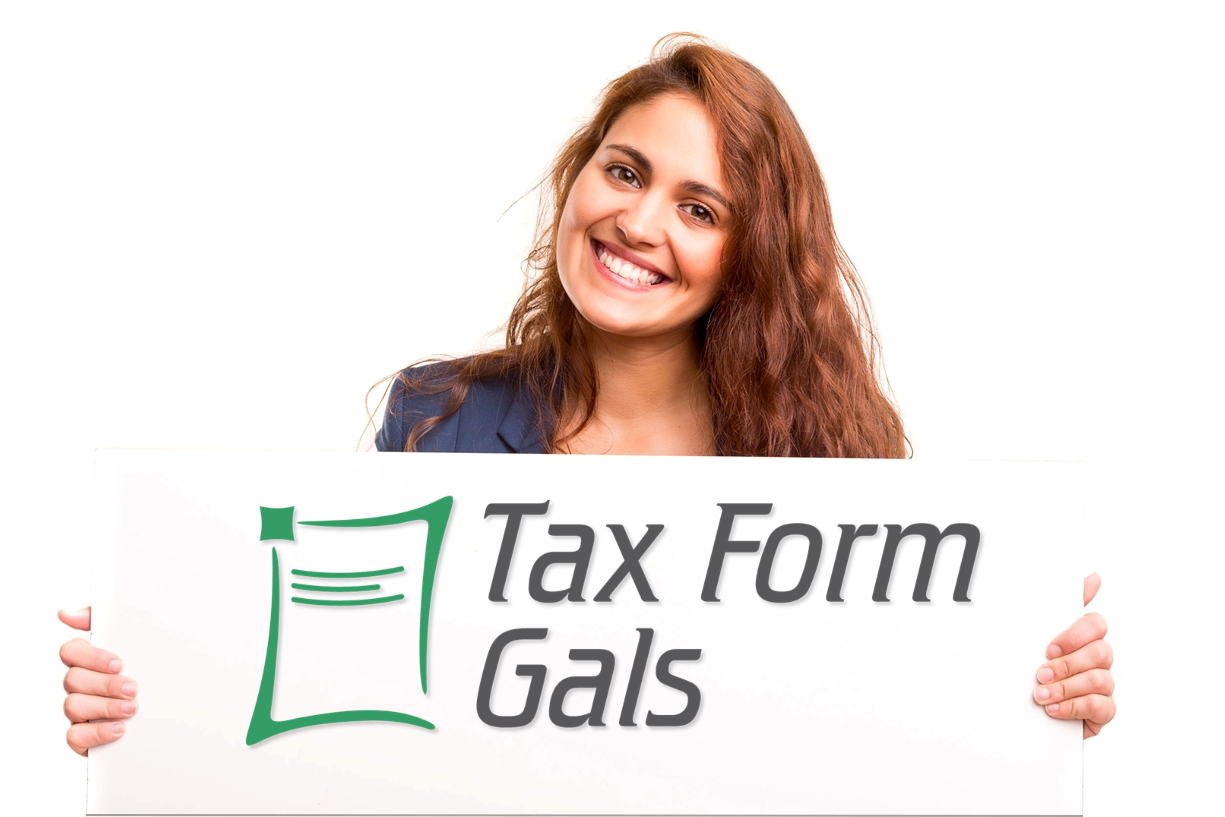 1095 Forms Available and Important Changes for 2021
IRS 1095 FORM REPORTING
Only the official IRS landscape format can be submitted when reporting to the IRS.
EMPLOYER FILE COPY & REPORTING
Employers file with the IRS in landscape format only. The employer must keep a file copy and provide the recipient a copy for their records.
RECIPIENT REPORTING
Employers provide the employee (recipient) with a copy for using to file their tax returns. They can use the official IRS version (with continuation page), or the approved Portrait format (ComplyRight version).
The official IRS version DOES NOT have a compatible envelope. The portrait format (ComplyRight format) is available in pre-printed or blank formats designed to be mailed in envelope DWMR.
We recommend you verify which format your software prints with before ordering.
NEW!! IRS LANDSCAPE FORMAT IS NOW TWO PAGES
Form 1095-C (IRS Landscape format) is now two pages. Part III, for self-insured coverage that lists the employee and dependents who were enrolled in coverage has moved to Page 3 (instructions are to Page 2).
This is a major change requiring employers to purchase an additional form (1095CIRSC50) to maintain compliance.
These forms are required as of January 2016, to report on employee health care coverage during a tax year. This is part of the Employer Shared Responsibility Rule of the Affordable Care Act.
Medium-to-large size businesses will need to file these forms!!
Who needs to file 1095 forms:
Employers with 50 or more full-time employees (or full-time equivalent)
Self-insured employers with fewer than 50 employees (a very small number of businesses)
Health insurance companies
Businesses can file these forms themselves, or outsource to a payroll company, just like W-2 forms.
Forms 1095-B and 1095-C are used to report to the IRS, and include the following information:
Enrolled employees and former employees
Details of employees' health insurance coverage
Verification that the minimum essential coverage (MEC) requirement has been met.
Employees and their dependents will use this information to complete their personal tax returns – and those who do not have minimum essential coverage may receive a penalty on their tax returns.
1095-C is for applicable large employers

1095-B is for self-insured employers and health insurance companies

1094-C and 1094-B are the summary transmittal forms
You Need 1 Copy for the Employee and 1 Copy for the Employer Files, just like W-2 forms.
Order 2 Forms for each employee unless you are e-filing with the IRS.
Which months the insured and their family was covered under the plan.

Insurance Carrier, for businesses with employer-sponsored group health insurance plans.

Insurance Carrier Submits:

Feb. 28 paper;
Mar. 31 e-file


Yes, by Jan. 31
Insurance carrier sends to recipients.

Which months the insured and their family was covered under the plan.

Self-Insured Employers, with fewer than 50 full-time employees, that provides health insurance plans.

Feb. 28 paper;
Mar. 31 e-file


1094-B Transmittal of Health Coverage

Summary transmittal record of
1095-B forms

Accompanies 1095-B forms when mailed to the IRS.

Feb. 28 paper;
Mar. 31 e-file

1095-C
Employer-Provided Insurance Offer and Coverage

Whether or not the employer offered health insurance coverage to employees.

Employers with 50 or More Full-Time Employees (applicable large employers). Both insured and self-insured issue 1095-C

Feb. 28 paper;
Mar. 31 e-file

1094-C
Transmittal of Employer-Provided Insurance Offer and Coverage

Summary transmittal record of
1095-C forms

Accompanies 1095-C forms when mailed to the IRS.

Feb. 28 paper;
Mar. 31 e-file