QuickBooks® Checks
Business Checks for QuickBooks Software.
Up to 50% off Intuit® prices
Order as few as 250 checks
Guaranteed 100% compatible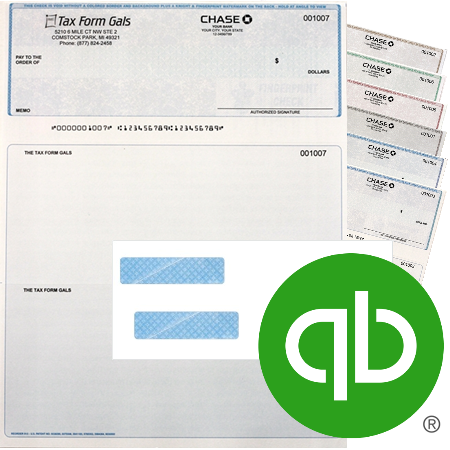 QuickBooks Checks – Guaranteed Compatibility at Deep Discounts. Shop Easy, Ship Fast!
Compare Check Prices & Save More!
Get Everyday Low Prices with Discount Tax Forms!
Top Checks for QuickBooks
Our Price: $120 per 1000
Intuit®: $329.99 per 1000
Deluxe®: $196.79 per 1000
(that includes a 20% first-order discount)
Check Envelopes
Our Price: $110.00 per 1000
Intuit®: $158.99 per 1000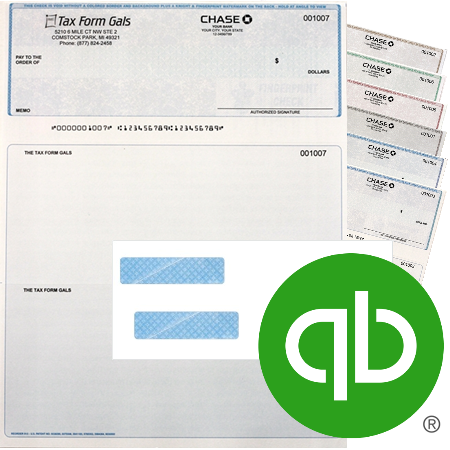 Resources for QuickBooks Users
QuickBooks Resources for 1099 & W2
Resources for more efficient filing of 1099 & W2 Forms with QuickBooks.
How to set up a contractor
How to e-file 1099s and W2s
Check writing and printing
Setting up and paying payroll taxes
Find a QuickBooks advisor
Blog Posts on QuickBooks Forms
Businesses need to file a 1099-MISC if any of the following payments are made in the course of doing business throughout a calendar year. Here is what the IRS says.
read more