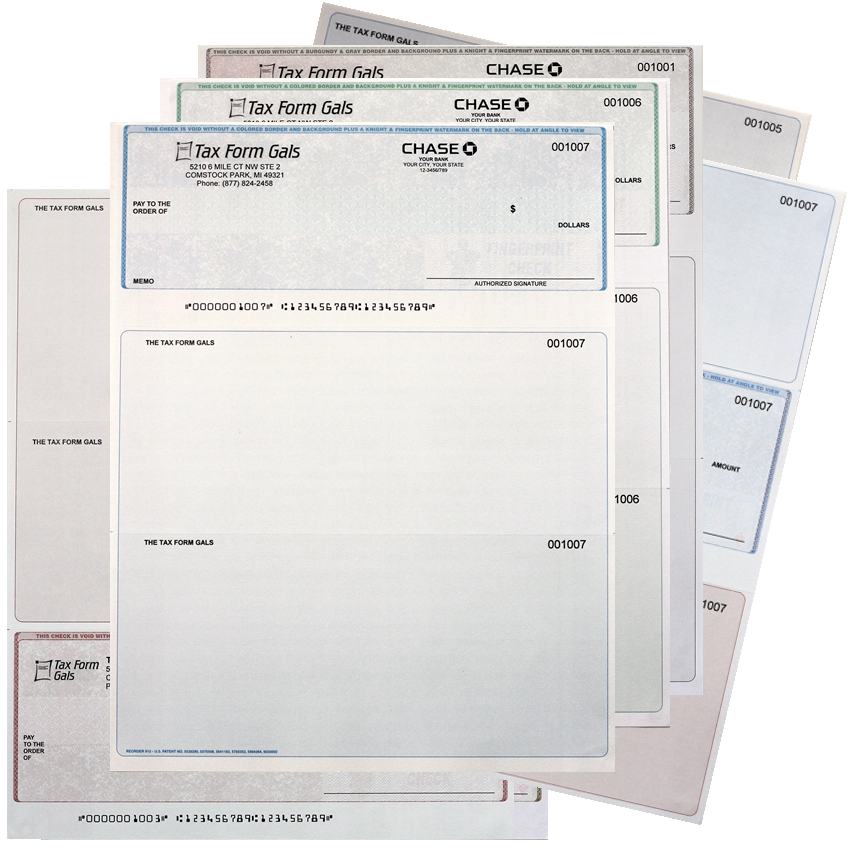 Preprinted Business Checks for Software
High-security business checks at big discounts – no coupon needed!
Compatible printing with accounting systems for top, middle and bottom check formats
Top-of-the-line security features and options
Save up to 60% off retail prices from the big stores
Free logos
Easy orders and reorders
Orders ship within 48 hours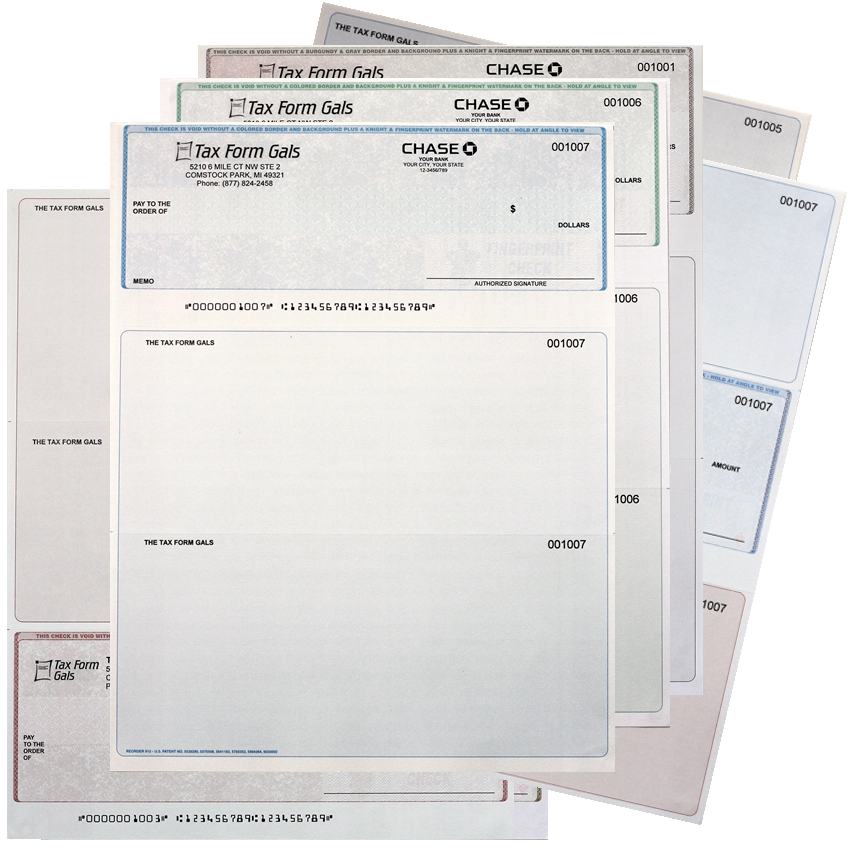 High-security business checks custom printed for accounting software at discount prices – no coupon needed.
Shop easy with The Tax Form Gals!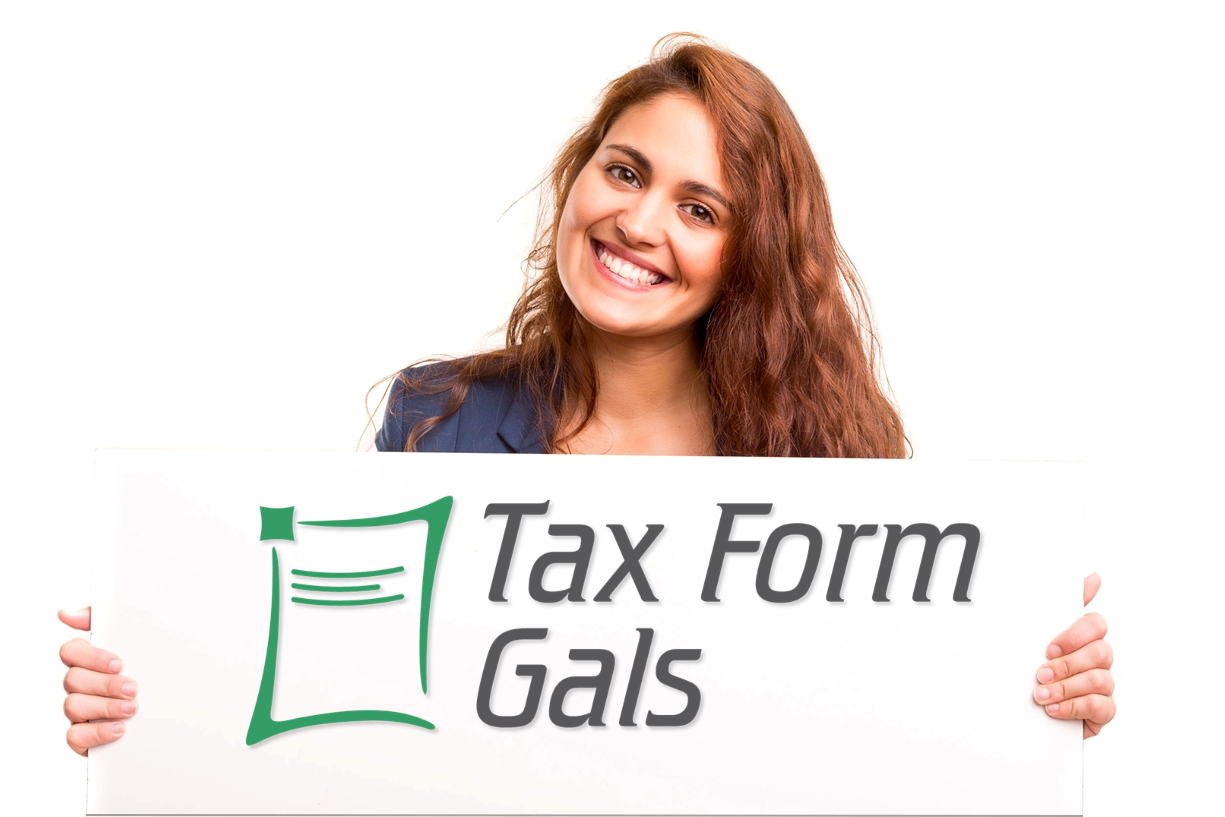 Premium security and peace of mind come with the top-level fraud protection offered by business checks with a foil hologram icon. Hear a customer's story and learn why they made the switch after battling check fraud that could have cost them thousands.
Need business checks fast? The Tax Form Gals at Discount Tax Forms have you covered! Not only do we ship out your first order of business checks within about 48 hours, we make it super simple to reorder them every time you need them, with the same quick delivery.
There are a few key reasons why we can keep our prices on business checks so low. As a small, women-owned business we have low overhead, connections with top suppliers who share our values focused on helping our fellow small businesses and use efficient technology.
Everyday Lower Prices – No Coupon Code Needed!
How do we keep our prices so low?
It's easy when you're a small business! While the big guys have giant operations to pay for, we're a small business like you.
As a 4-woman team in Michigan with amazing resources, we deliver business checks for less without ever sacrificing quality or security.
We print checks in our own facility to keep costs down, and work with a major supplier of check stock to pass the savings along to our customers.
Call the Tax Form Gals at Discount Tax Forms for the best deal, and the best service you'll find!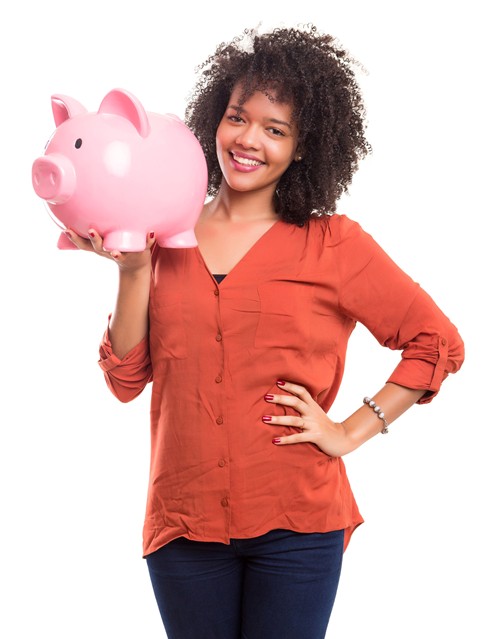 High-Security Business Checks at Lower Prices
High-Security in a Uncertain World
Top-of-the-line security features exceed guidelines for a high level of protection, at affordable prices!
Gold Security Paper
Our unique, gold security paper is UV Dull. This means that the paper is not as bright white as conventional check stock, allowing allowing the fluorescent security ink to appear blue under a blacklight.
Check 21 Compliant business checks also have a true watermark, are erasure evident and stain when chemicals are applied. These and other patented security features are also affordable!
Front Check Security
Amount Line SEL Ink/Void Feature
Unique Borders
Rainbow Prismatic Versions
Micro Printing
Signature Area
Optional Foil Hologram
Back Check Security
Heat Sensitive Ink
ABA Check Endorsement
Dual Watermarks
Fluorescent Fibers