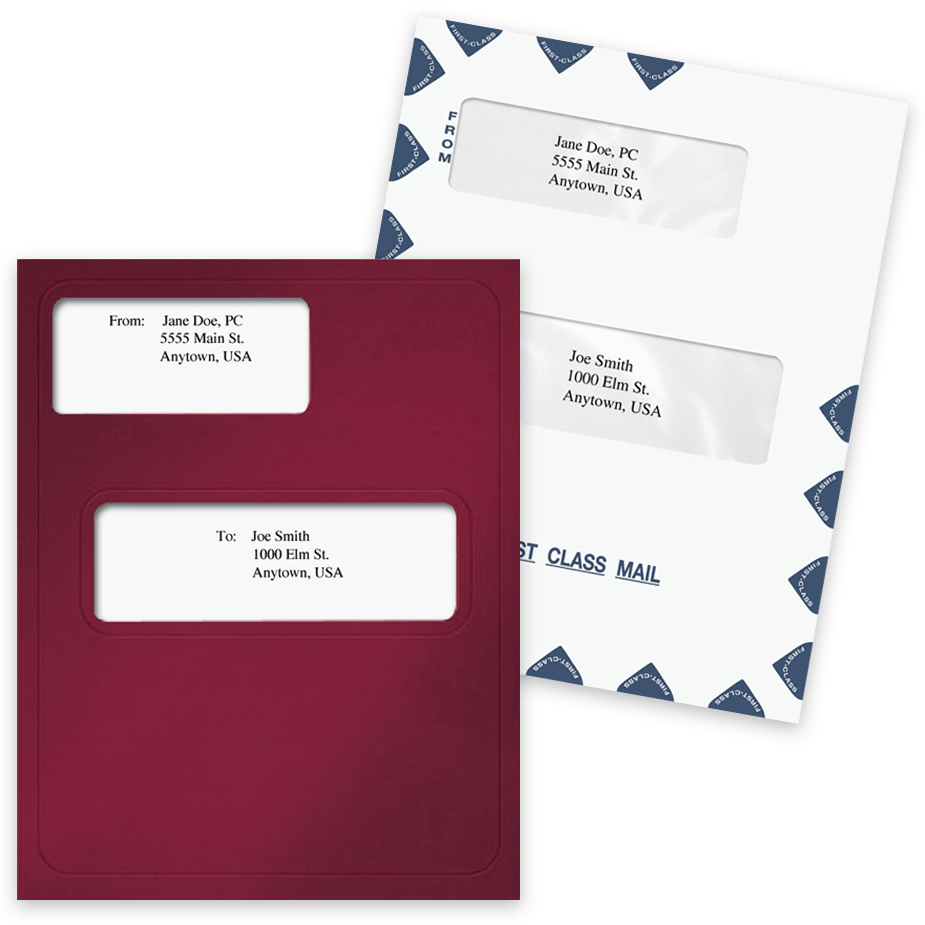 CCH Prosystem® Compatible Folders & Envelopes
Tax folders and window envelopes are guaranteed compatible with coversheets printed with ProSystem software.
Enhance your professional brand as a CPA or accountant and make it easy to deliver client tax returns or organizers with folders and envelopes designed for ProSystem coversheets.
Discount prices – no coupon needed!

Heavy folder stock in rich, professional colors

Windows align with slipsheets printed from ProSystem software

Alternate window placement for better mailing accuracy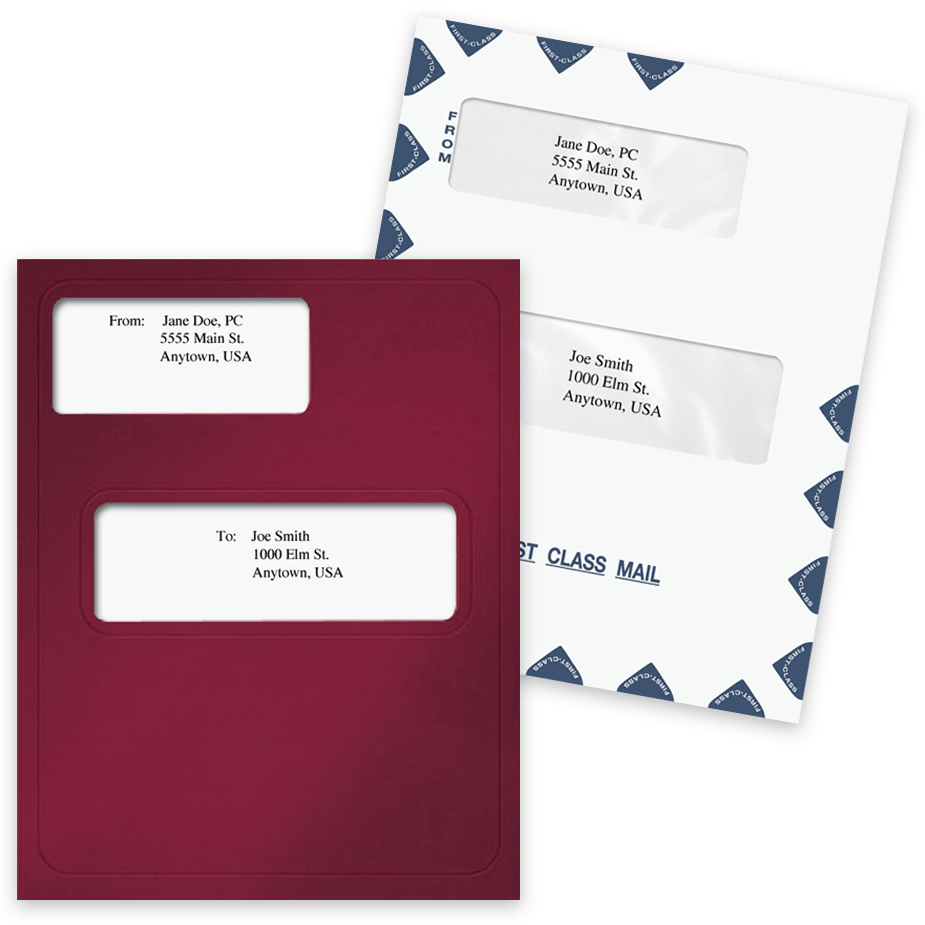 CCH ProSystem™ compatible window folders and envelopes make client tax return delivery easy and affordable.
Enhance your brand with The Tax Form Gals!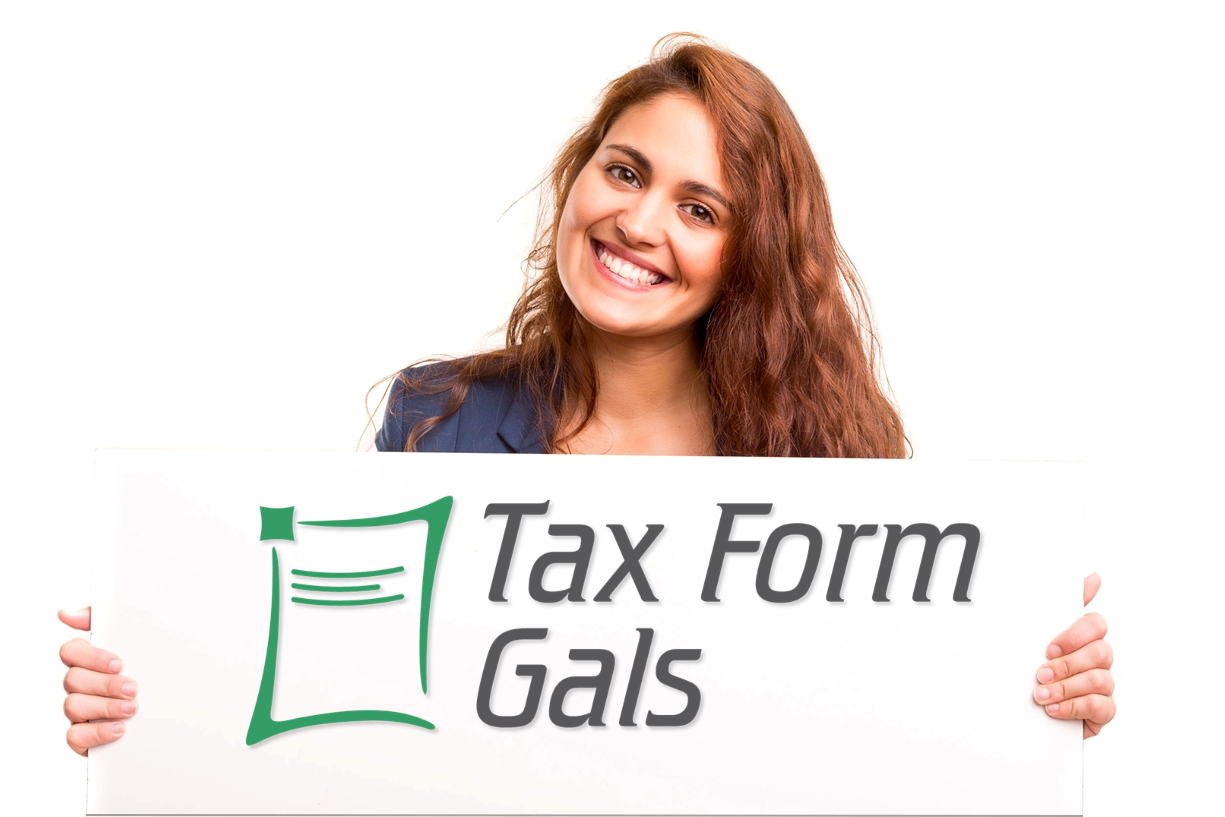 CCH Prosystemfx Compatible Window Folders
CCH Prosystemfx Compatible Window Envelopes