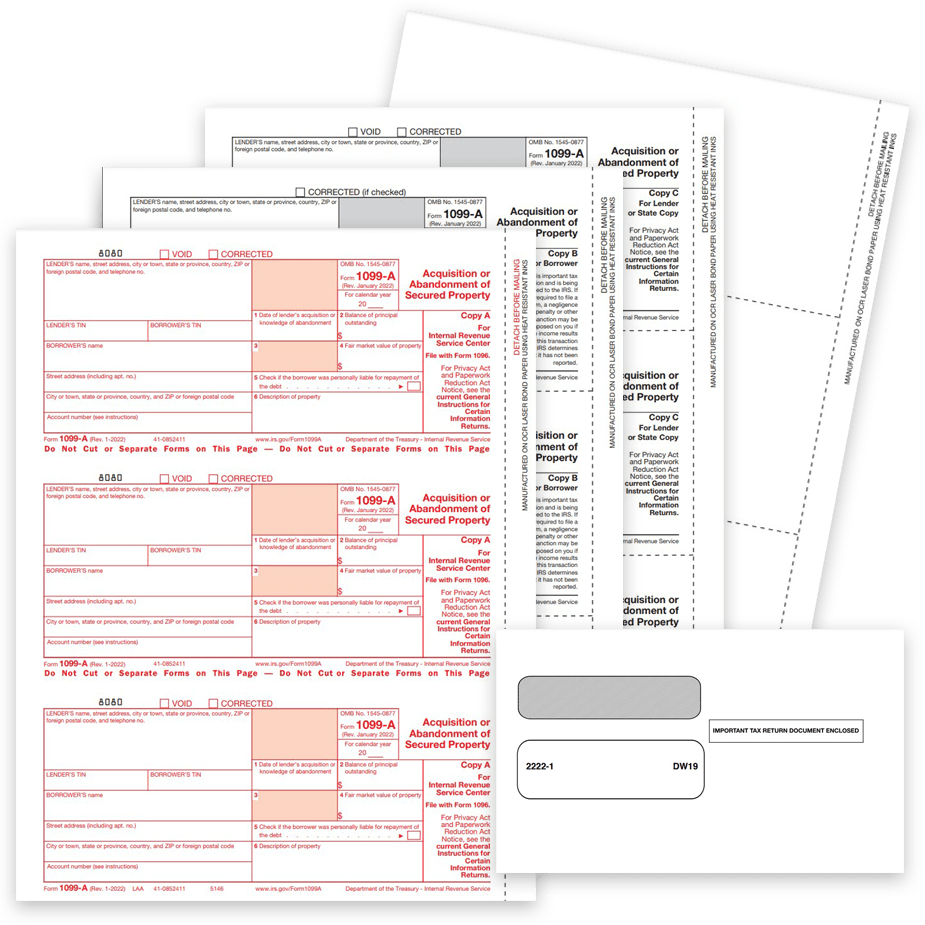 1099-A Tax Forms
1099 Forms for Reporting Acquisition and Abandonment of Secured Property
Due to a high level of fraudulent orders being placed for 1099 A forms, they are no longer available for order on our website. 
These forms CANNOT be used to defraud companies with a 'promise to pay'. If you are caught doing this, charges will be made for your crime. 
If you are a CPA or professional accountant and need these forms, and can prove that you are an accounting professional with proper paperwork, you may call us to order them over the phone.