Product Details
W2 Tax Forms – Employee Copy C-2 for State, City or Files
W-2 tax form Copy C-2 is sent to the employee as a File Copy 2 for their records and Copy C for filing with a state or city tax return. The copies are interchangeable.
Print each copy as a batch, then separate and collate with W2 Copy B for a single employee, and mail in compatible W2 envelopes.
Or, if your software supports it, use a Condensed W2 form with all copies for a single employee on one sheet of paper – simply print, fold and mail!
You will also need Employer W2 Copy A and Copy 1/D to complete the required forms for an employer and employee.
W2 FORMS COMPATIBLE WITH QUICKBOOKS & OTHER ACCOUNTING SOFTWARE.
Order a quantity equal to the number of employees you have.
2up forms (2 Copy C per page)
8.5″ x 11″ sheet
Printed in black ink on 20# laser paper
Item# LW2CLW22
Decoding W2 Form Requirements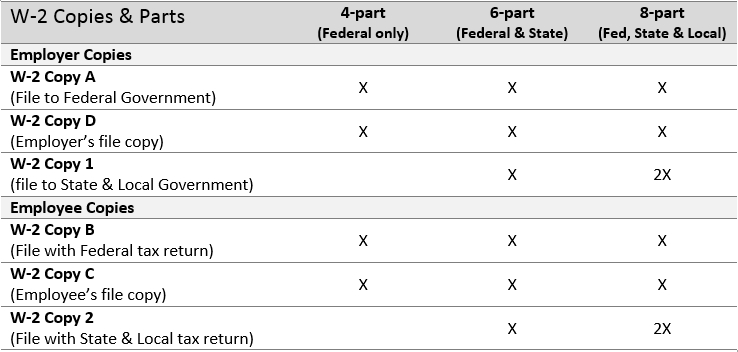 Click the "How to Choose the Right W2 Forms" tab to learn more about which forms are right for your business