Product Details
W-2 Forms Set with Official Preprinted Forms 
Easy to order, easy to print!
Convenient set of pre-printed W2 forms in the official, 2up format. Everything you need to print W2 forms to employees is included, along with employer copies and the red scannable form for the SSA.
These forms are the Official W-2 Format, with 2 of the same form on each sheet.
Select the number of parts and type of envelopes you need with a quantity equal to the number of employees you have.
One W-3 Transmittal Form is included.
Choose the number of parts based on your filing requirements:
4pt (federal only filing) Item# 95214
6pt (federal and state) Item# 95216
8pt (federal, state and city) Item# 95218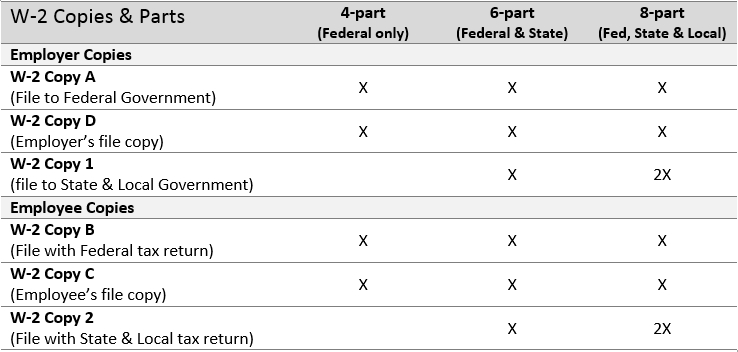 Click the "How to Choose the Right W2 Forms" tab above to learn more about which forms are right for your business.