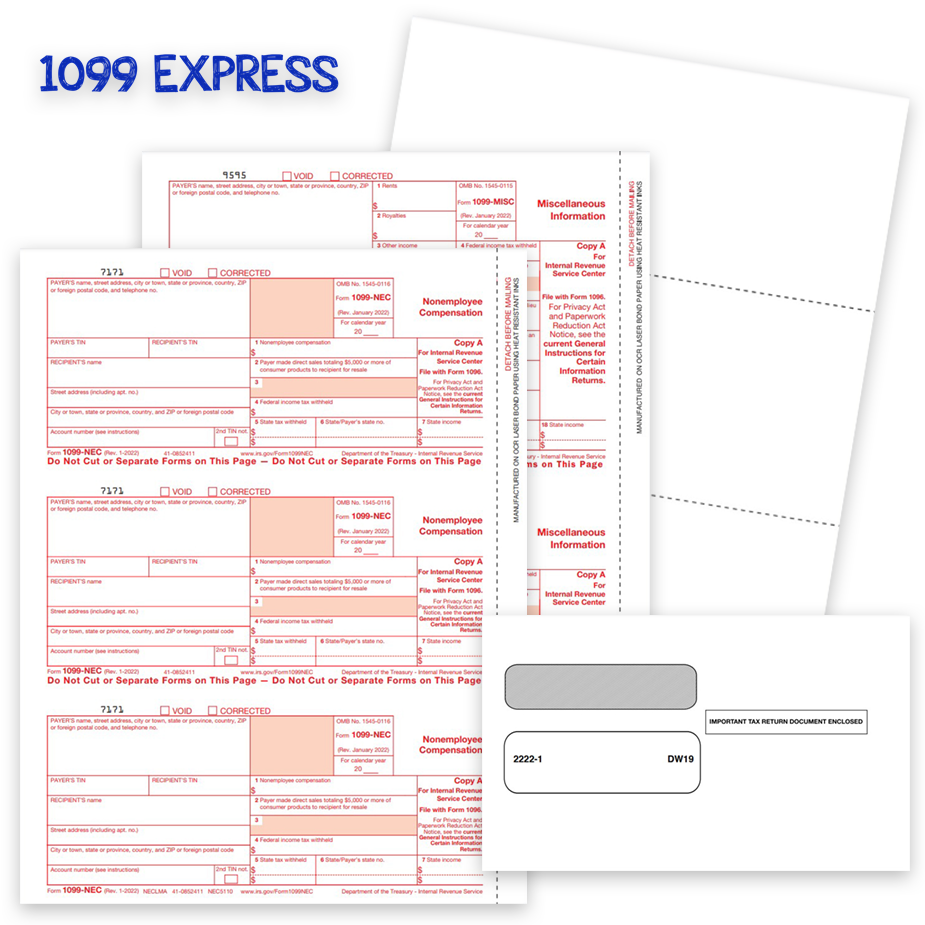 1099 Express™ Software Compatible Tax Forms
Order compatible 1099 & W2 tax forms and envelopes for 1099 Express software.
Tax forms and security envelopes are guaranteed compatible, at big discounts – no coupon code required with The Tax Form Gals!
Printing year-end 1099 & W2 forms is quicker and easier when forms align perfectly with the data format of your software. We've done the research for you.
*Brand names are property of their respective owners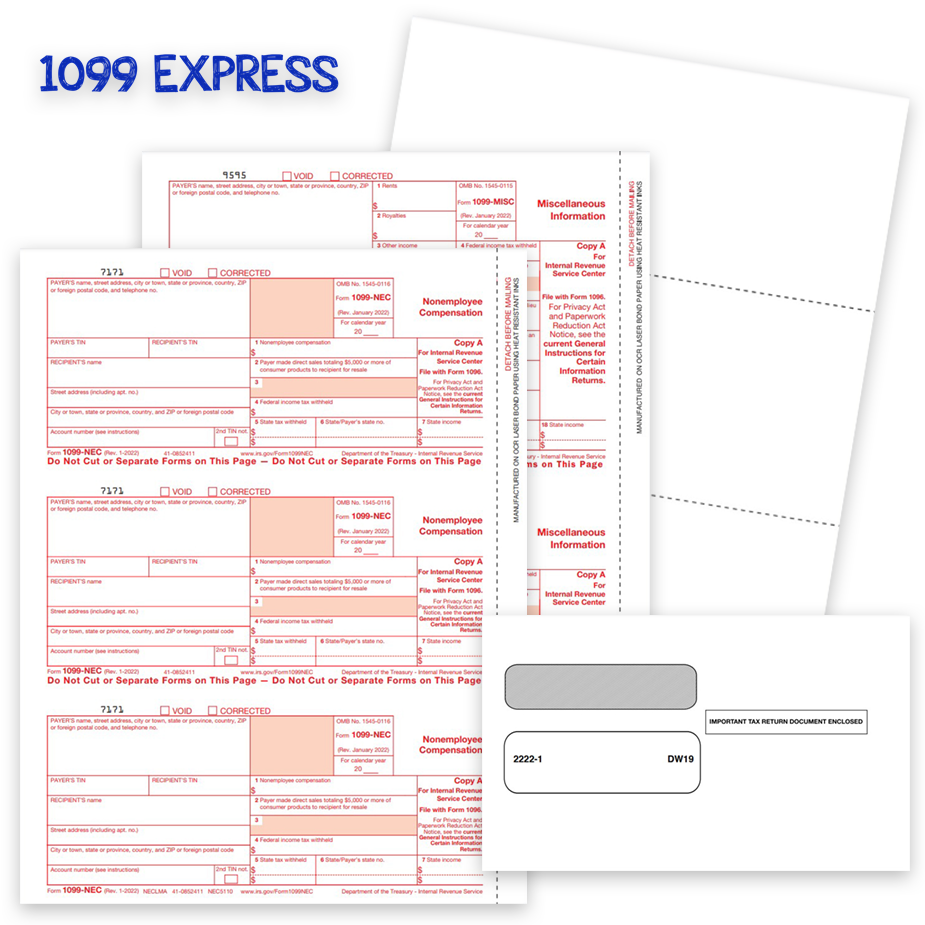 1099 & W-2 Forms for 1099 Express™ Software
Guaranteed Compatible!

New E-filing Requirement Changes for 1099 & W2 IRS Filing for the 2023 Tax Year
The new E-file threshold for 2023 is 10 W2 and 1099 forms, combined, per EIN.
That means, for example, if your business has 5 1099NEC forms and 5 W2 forms, you must e-file the red Copy A forms with the IRS and SSA by January 31, 2024.
This applies to ANY combination of 10 or more of ANY type of 1099 or W2 forms, except correction forms. Here is a great article with insights to the changes.
Penalties apply if you don't - $60 per form if you file on time and up to $310 per form if you file late.
NEW E-FILE RULES + 
ONLINE FILING
= EASY 2023!
Efile, print and mail 1099 & W2 forms online.
No paper, no software, no mailing, no hassles!
If you have 10 or more 1099 & W2 forms combined for a single EIN, you must e-file Copy A in 2023.
Use DiscountEfile.com to enter or upload data and we'll e-file with the IRS or SSA for you and can even print and mail recipient copies!
Create a free account and get started today!
Tax Forms Compatible with 1099 Express Software
Resources for Easy Filing
Whether you need to file W2s for employees, or 1099-NEC for contractors, we can help!
Use this guide to understand how to file, when to file and the best forms, software and solutions for you.
If your business needs to file 10 or more 1099 & W2 forms combined, per EIN, you must e-file with the IRS and SSA in 2023. DiscountEfile.com makes it easy!
read more