CFS™ Software Compatible Tax Forms
Order compatible 1099 & W2 tax forms and envelopes for CFS software.
2022 Tax forms and security envelopes are guaranteed compatible, at big discounts – no coupon code required with The Tax Form Gals!
Printing year-end wage forms is quicker and easier when forms align perfectly with the data format of your software. We've done the research for you.
*Brand names are property of their respective owners
1099 & W-2 Forms for CFS™ Software
Guaranteed Compatible!
If you have any problems, we will replace the product or refund your money.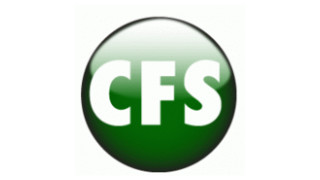 WANT AN EASIER WAY TO GET 1099s & W2s DONE?
Do it all online! No forms, no software, no mailing, no hassles.
Use DiscountEfile.com to enter or upload data and we'll e-file for you and even print and mail recipient copies!
File a few forms or thousands and only pay when you submit the forms for filing. Create a free account and get started today!
1099MISC & 1099NEC Forms Compatible with CFS Software
W2 Forms Compatible with CFS Software
Resources for Easy Filing
Whether you need to file W2s for employees, or 1099-NEC for contractors, we can help!
Use this guide to understand how to file, when to file and the best forms, software and solutions for you.
1099-NEC 'Copies', or parts, report non-employee compensation to recipients and government agencies and help ensure accuracy of income tax filing. 1099-NEC Forms are filled out by the payer and provided to the recipient and government agency.
read more