CFS™ Software Compatible Tax Forms
Find the right 1099 & W2 forms for your CFS software system easily.
Tax forms are guaranteed compatible, and more affordable, everyday!
Printing year-end wage forms is quicker and easier when forms align perfectly with the data format of your software. We've done the research for you.
*Brand names are property of their respective owners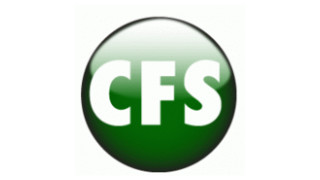 1099 & W-2 Forms for CFS™ Software
Guaranteed Compatible!
If you have any problems, we will replace the product or refund your money.
MAJOR CHANGES TO 1099 FILING IN 2020
STOP!
YOU LIKELY NEED DIFFERENT 1099 FORMS THIS YEAR…
If you have used 1099MISC forms to report payments to contractors, freelancers or any type of nonemployee compensation (using Box 7), you need to change to the new 1099NEC forms for 2020. 
SAY GOOD-BYE TO RED FORMS, AND HELLO TO E-FILING…
If you file 100 or more 1099 forms, you MUST E-FILE with the IRS in 2020.
This changes again next year, when anyone filing 10+ forms is required to efile. 
LUCKILY, WE HAVE ONE EASY SOLUTION!
Instead of hassling with new forms, wondering if your software meets the new requirements – make the switch to online filing this year.
DiscountEfile.com is super simple and secure. Easily import data from QuickBooks and have us do the rest!
We'll print and mail recipient copies and e-file with the IRS for one low price.
WHAT IS 1099NEC?
The 1099NEC Form is new for 2020.
It is used to report non-employee compensation that was previously reported in Box 7 of 1099-MISC form. 
WHEN IS IT DUE?
Forms must be mailed to recipients by January 31.
They must also be mailed or e-filed with the IRS by Jan. 31, 2020.
WHO SHOULD USE IT?
Businesses required to report payments of $600 to contractors, freelancers, attorneys and more.
If you have used a 1099-MISC form in the past to do this, use the 1099-NEC for 2020.
ONE MORE THING…
E-filing thresholds have also changed for 2020.
If you file 100+ forms, you must efile. (It used to be 250+)
That will also change again in 2021, with e-file required for 10+ forms per payer.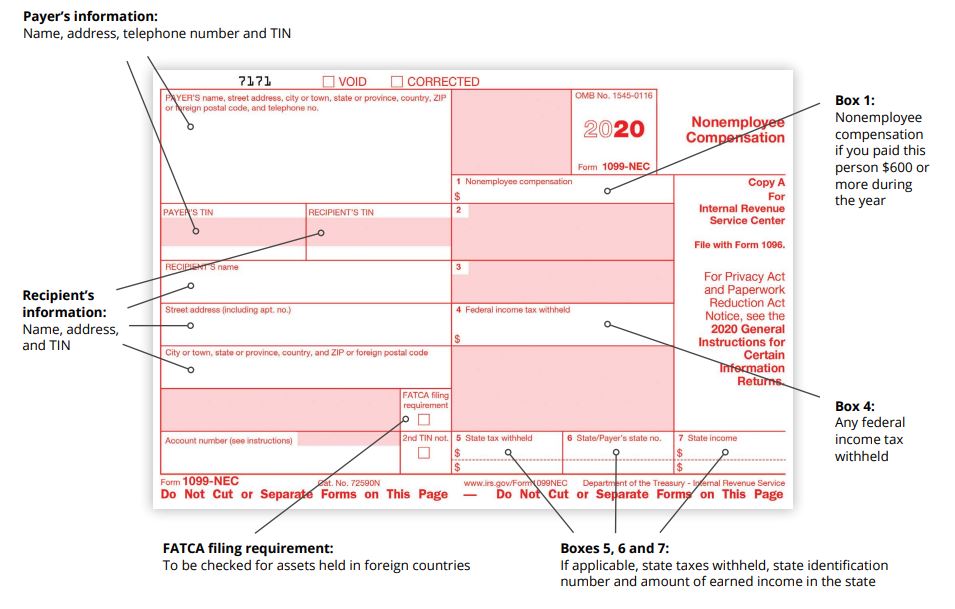 1099-NEC or 1099-MISC?
The IRS will require that businesses use Form 1099-NEC to report non-employee compensation in 2020.
Using the 1099MISC form to report payments to contractors may result in a penalty.
The new 1099NEC form replaces the 1099-MISC for reporting nonemployee compensation (Box 7), shifting the role of the 1099-MISC for reporting all other types of compensation.
The overall process for reporting nonemployee compensation is changing drastically for the 2020 tax year. We've compiled the essential details regarding the changes, so you know what to expect and how to handle each of the forms to avoid penalties.
1099MISC & 1099NEC Forms for CFS Software
If you file 100+ W2 or 1099 forms for a single payer, you MUST E-FILE in 2020!
We make it easy with Discount Efile. Learn More > 
Resources for Easy Filing
Whether you need to file W2s for employees, or 1099-MISC for contractors, we can help!
Use this guide to understand how to file, when to file and the best forms, software and solutions for you.
There are various 'Copies', or parts, of a W-2 form, each with a different name. Although they will have the same information about the employer and employee, earnings and withholdings, each copy is given to a different entity. This ensures correct reporting during the income tax filing process. W-2 Forms are filled out by the employer and provided to the employee or a government agency.
read more